Our Top Insurance Products
No other agency in the area can offer the most complete Business Insurance coverage. With our 20+ separate insurance carriers we can offer our business owners a wide variety of policies designed to fit their business insurance needs.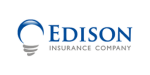 Not only are we committed to offering you a variety of insurance options, but we are also devoted to providing a top-notch customer experience from the moment you call our office or walk through our doors. We will work diligently to help you save up to 30 percent or more on your annual premiums. We will also guide you through the process of locating the insurance carriers and packages that best suit your unique needs and budget.